---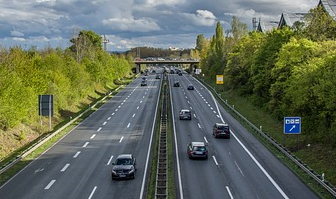 Are you a past participant in the CommuteWorks Carpool Incentive? Commuting to the LMA by registered vanpool? 
Welcome to the CommuteWorks Rideshare Loyalty Program!
We want to bring you continued opportunities to reap the rewards of your commuting choices and keep you informed and up-to-date on other benefits you have access to as carpool and vanpool commuters. 
Who is eligible?
Any Longwood Collective member employee who carpools at least two days a week and is not currently enrolled in the Carpool Incentive Program. Unlike the original incentive which dispersed rewards directly to the driver/organizer, the Rideshare Loyalty Program is open for all participating commuters as an individualized incentive.
How do I participate?
1. All individual participants should register in the CommuteWorks RideAmigos network.
2. Each month, we'll send you a reminder to log your individual commuting information in RideAmigos. This helps us more accurately understand emissions reductions and commuting trends by our carpool and vanpool commuters.
3. We'll randomly select a participant each month to win a prize - could be gift cards for coffee, gasoline, or other commuting gear.