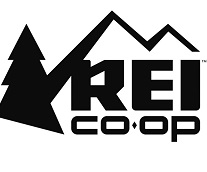 CommuteFit is an incentive program rewarding Longwood commuters that include alternatives to a drive alone commute into daily trips.  Log those miles in our CommuteTraker app and be eligible for monthly gift card and prize drawings.  It doesn't matter if you walk, bike roll or scoot  one mile or twenty, all the way to work or just the nearest bus stop; if you're on wheels or hoofing it, register today by creating an account in our online commuting portal, GoMassCommute.  Make sure during the registration process that you select, (when prompted), to join the "Longwood Collective CommuteFit" network.
                           
All CommuteFit participants who are employees of Longwood Collective member institutions, are eligible to claim FREE rides, from work to home in the event of an illness or emergency for yourself or someone you care for via our Emergency Ride Home Program.  You can add yourself to the Emergency Ride Home network during the registration process, or by navigating to the "edit profile tab", listed under your name.  Search and select, "Longwood Collective ERH", in "my networks".  Check out our FAQ for more information.  
Ramya from Dana-Farber Cancer Institute says: "I like the CommuteFit program because it keeps me motivated to spend time walking or biking. In a world where we end up staying within air-conditioned rooms and vehicles through most of the day, walking and biking gives me access to natural air and helps me clear my head."