Longwood's Public Programming Initiative
Outside// is closed for the 2023 Season. Thanks for joining us for another great season! 
During the off-season, food trucks will continue to vend at 2 Blackfan. Follow us on Instagram (@longwoodarea) and Twitter (@longwood_LMA) for updates. 
Check back in January for announcements for an upcoming winter program!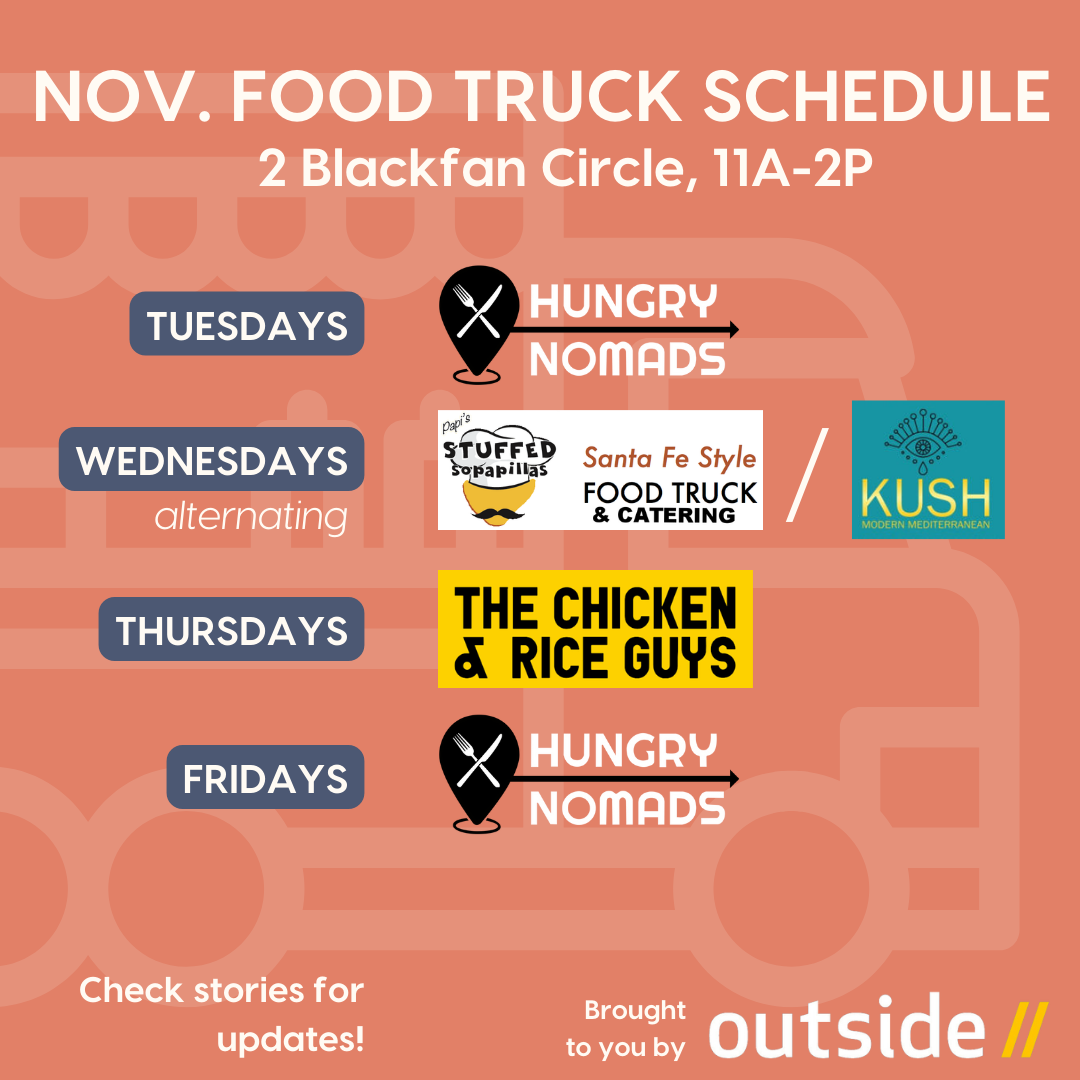 What is Outside//?
Outside// was created by Longwood Collective in 2019 in partnership with Boston Children's Hospital, Beth Israel Deaconess Medical Center, Brigham and Women's Hospital, and Dana Farber Cancer Institute to designate nearby private plazas and walkways into public spaces for all to relax, have fun, and connect with one another. What started as a pilot morphed into an essential service during the pandemic and has now become a cornerstone program for the neighborhood. During our 2022 season, we saw 200+ weekly attendees for our Wag Wednesday dog program, 20 hours of live music performances each week, 400+ titles offered in our Reading Room library, 2 weekly fitness classes, new public art, and weekly food trucks.