MASCO Names New President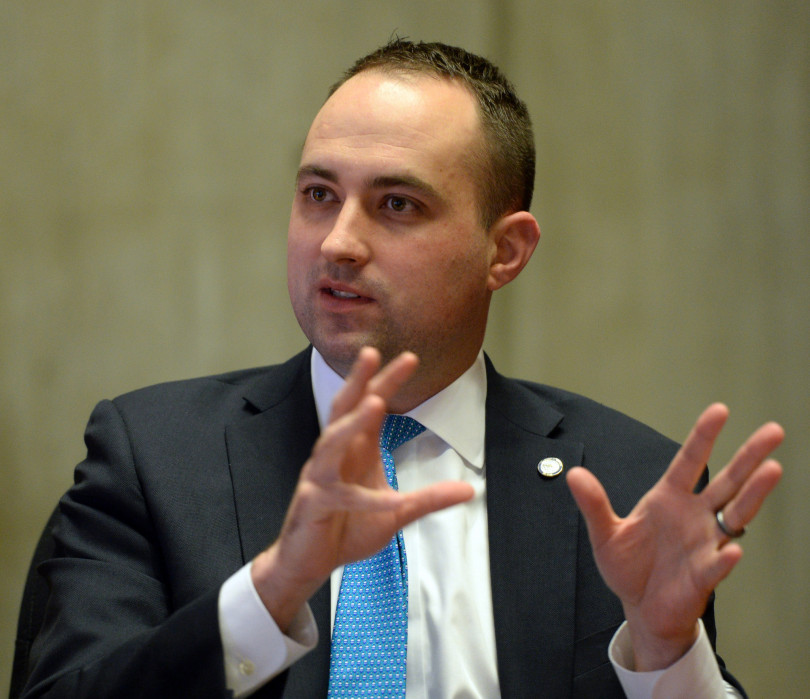 David Sweeney has been appointed President and CEO of MASCO, the Medical, Academic and Scientific Community Organization for Boston's 210-acre Longwood Medical and Academic community, the LMA. Currently Chief of Staff to Boston Mayor Martin J. Walsh, Sweeney is a longtime public servant with significant public policy and operational leadership experience who was selected after an extensive regional search.
MASCO provides a range of services to the LMA, including comprehensive area planning and development, transportation and parking management, placemaking and sustainability initiatives, emergency preparedness, security and telecommunications. With 57,000 employees, 29,000 students, and over 2.3 million patients seen annually, MASCO institutions annually produce $184 million in state payroll taxes, provide $78 million in charity care, and provide over $194 million in scholarships and student aid.
As the leader of the 47-year-old nonprofit organization, Sweeney will champion public policies, initiatives and programs that support the LMA, an established epicenter of innovation, education and healthcare.
"MASCO is well-established as a voice for the LMA, advocating for the infrastructure and policies its institutions need to sustain a rapid pace of innovation, healthcare delivery and education. At the same time, it also provides a number of critical operational supports to its member institutions," said Dick Argys, Chair of the Board of Directors.  "Dave offers the right mix of public policy expertise, capacity to build partnerships with both private and public institutions, and operational skills to lead MASCO going forward."
Partnering with recruitment firm Exceptional Executive Search, MASCO conducted a comprehensive search that yielded a broad pool of qualified candidates across nonprofit, corporate, and government sectors. The position description, as well as the screening and review process, were informed by input from MASCO's institutional members and staff.  
Prior to serving as Chief of Staff to Mayor Walsh, Sweeney worked as the Chief of Administration and Finance for the City of Boston, an organization with 18,000 employees, providing services in over 50 diverse departments, from schools, to transportation, economic development, and public health. In nearly 6 years with the City, Sweeney successfully led efforts to expand economic opportunity, strengthen Boston's fiscal management, and develop and implement plans to quickly adapt to rapidly emerging public policy challenges.
Sweeney's responsibilities have included managing the City's $3 billion budget and advancing legislative strategies, such as those that have secured generational investments in education and housing. Prior to his work in Boston, he was CFO of the $5 billion Massachusetts State Lottery Commission, where he led the organization to record-breaking profit and sales in 2012 and 2013.
"The LMA is critical to the city- and New England- in so many ways – as an economic engine, a source of employment, a center of healthcare and higher education. In many ways, the LMA reflects the best of Boston's brand as an innovative global leader," said Sweeney. "I'm excited to have the opportunity to work on behalf of world leading hospitals, colleges, cultural and life sciences institutions.  Together, we can build capacity, create partnerships and advocate for policies that will position MASCO's members for continued success in delivering large-scale, high-quality employment, innovation, and opportunity to the region."
A resident of the Dorchester neighborhood of Boston, Sweeney has served in a number of other policy roles, including Chief Fiscal Policy Advisory to the Speaker of the Massachusetts House of Representatives and Budget Director for the Massachusetts House of Representatives' Committee on Ways and Means.
Sweeney received his degree in Political Science from Providence College. In 2016 he was honored as one of the Boston Business Journal's "40 Under 40," and was noted by the Greater Boston Chamber of Commerce as one of 10 Outstanding Young Leaders.
Established in 1972, MASCO (Medical Academic and Scientific Community Organization, Inc.) is a non-profit organization providing indispensable programs and services in Boston's Longwood Medical and Academic Area (LMA).  MASCO members and associate members include several of the nation's top medical institutions, one of Boston's most revered museums, Harvard Medical School, Dental School and School of Public Health, the five Colleges of the Fenway, the largest Reform temple in New England, cutting-edge medical research organizations and a distinguished private high school. Its activities and initiatives support the area's world-renowned organizations and make it easier to live, work, study or receive care in the LMA.