MASCO Greens the LMA
For over three decades, MASCO has made the Longwood Medical Area greener. As a health-focused community, this is just one of the many ways that MASCO and its members have combined sustainability with the mental and physical wellbeing of the community and its visitors.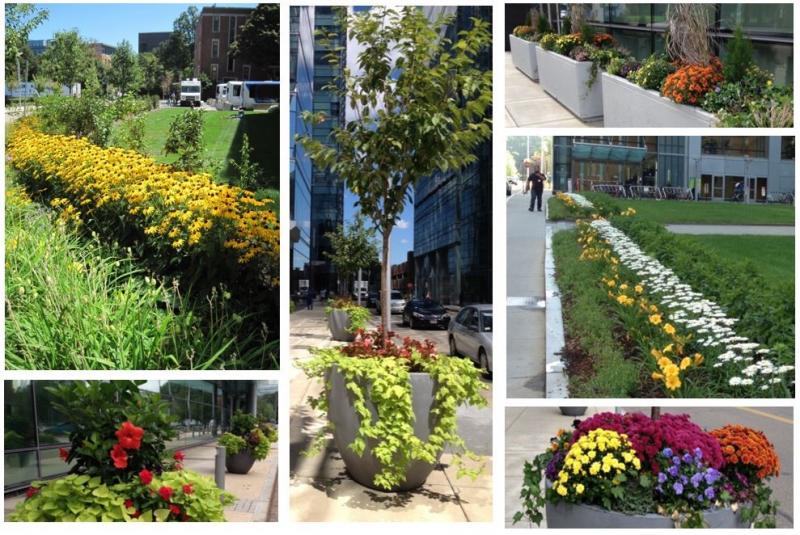 This has been a very difficult spring, and this has been especially true for those working within the LMA. This community includes thousands of frontline workers and researchers, who have confronted and combatted the COVID-19 pandemic daily this spring. Studies have long shown a connection between green space and mental health, making these efforts to green the LMA as important as ever. Research conducted at Denmark's University of Aarhus, spanning 28 years, has consistently shown that the risk of developing mental health disorders can be drastically reduced- by as much as 55%- when individuals have greater access to green spaces, decreasing the chance of developing mood disorders, depression, and anxiety. We hope that our green spaces will be enjoyed safely as more people return to work, and Massachusetts continues to reopen.
The planters and hanging baskets MASCO has installed for the last 12 years are again featured on Longwood and Brookline Avenues. Installed during the last week of May, they promise exceptional color come the first days of summer. What is there today is the result of beautification efforts that have continued to expand over time. The perennial beds and planters were installed on Blackfan Circle in 2014, and added on Binney Street in 2016. Hanging baskets came to Longwood Ave. in 2017. And this year, thirteen new planters have been added outside of Children's Hospital and BioMed.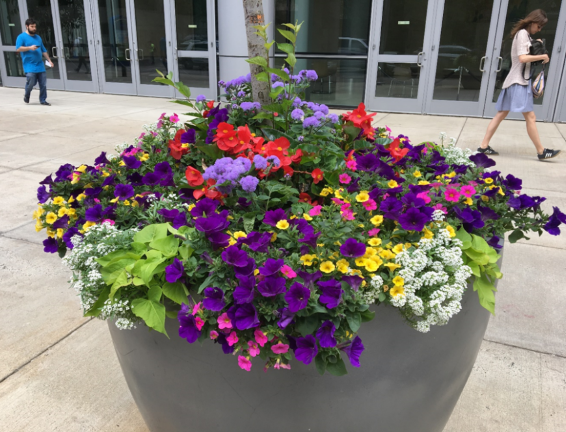 Because of the contributions of MASCO members and other abutters, the LMA Beautification program now includes 62 seasonal planters, 164 hanging baskets, 26 trees, 67 shrubs, 900 bulbs and over 3,500 perennials for all who work and visit the Longwood Medical Area to enjoy.