Longwood Happenings June 2023
A Message from the President
Dear Longwood,
As we inch our way into summer and the days get longer and warmer, we are thrilled to share that our Outside// program is in full swing as of this week. Since its inception in 2019, Outside// has transformed nearby private plazas and walkways into welcoming public spaces for all to enjoy, relax, have fun, and connect with one another. This initiative was made possible through our partnership with member institutions such as Boston Children's Hospital, Beth Israel Deaconess Medical Center, Brigham and Women's Hospital, and Dana-Farber Cancer Institute.
What began as a pilot project soon became an essential service during the challenging times of the pandemic and has now become a cornerstone program for our vibrant neighborhood. Last season, in 2022, we witnessed tremendous support and engagement from our community. With over 200 weekly attendees for our beloved Wag Wednesday dog program, 20 hours of live music performances every week, a diverse collection of 400+ titles in our Reading Room library, and the addition of two weekly fitness classes, Outside// truly became a hub of excitement and connection.
Our popular Wag Wednesday program and food truck programming began this week, adding to the music and fitness programs that are currently available. This year, we are excited to share that Bands on Blackfan will be returning on June 29th, marking its first appearance since 2019. This eagerly anticipated event will allow the Longwood Medical and Academic Area community to access an array of food from food trucks while enjoying performances of talented live musicians. Bands on Blackfan will continue throughout the summer, making our community spaces come alive with joy, relaxation, and accessibility for everyone.
As we embrace the return of summer, we also celebrate the vibrant spirit of Boston's 2023 Pride celebration. Longwood Collective stands in solidarity with our LGBTQ+ community and proudly supports the festivities. We believe in fostering an inclusive environment where love, acceptance, and diversity thrive. Let us come together to honor and uplift the voices and experiences of our LGBTQ+ friends and neighbors. Join us as we revel in the celebrations, parades, and events that make Boston's Pride celebration an unforgettable experience.
We are excited to welcome you back to Outside// this summer, where we can continue to build a stronger, more connected Longwood community. 
Sincerely,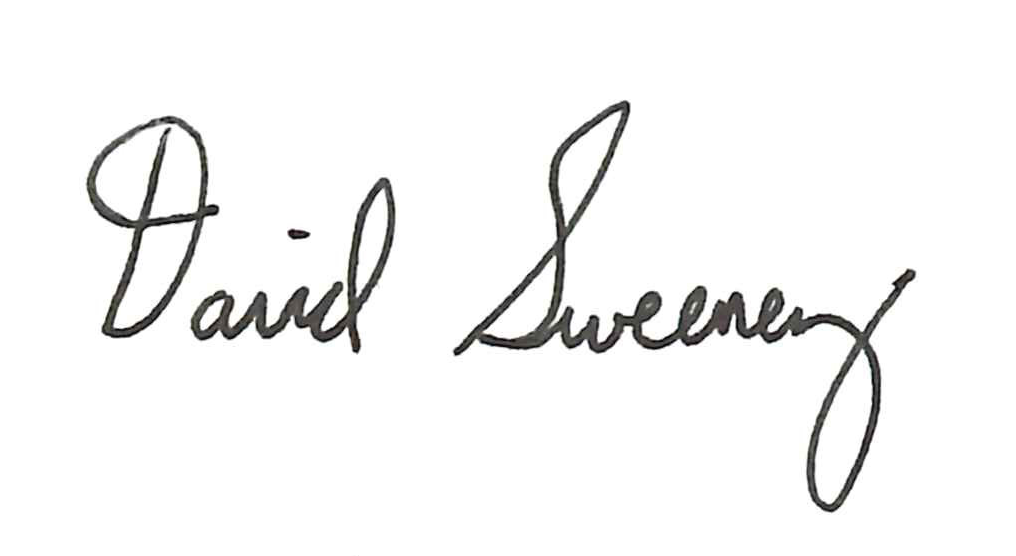 In the Community
SIMMONS CELEBRATES NEW SCIENCE CENTER
"One Simmons has transformed every inch of this small, urban campus," said Regina Pisa, Simmons University Chair of the Board of Trustees. "We have created spaces for our students to collaborate, to relax, to socialize, and to learn. We have built a state-of-the-art lab facility with a 30-bed simulation center, which allows students and faculty to innovate together." Pisa spoke from a room in the library, a space that was "intentionally designed to welcome students together for conversation, study, and contemplation."
Read Full Article on Simmons website here.
WENTWORTH OPENS ROBOTICS LAB
Wentworth Institute of Technology has recently unveiled its newly opened Robotics Lab, where students now have access to a wide range of equipment. The lab provides a spacious environment with scenic views of the city, offering ample room to experiment with cutting-edge robots such as the Logic pallet. Furthermore, the lab will continuously receive state-of-the-art teaching tools to ensure students have access to the latest advancements in robotics education.
BEAUTIFYING LONGWOOD

A change in seasons marks a change in scenery as Longwood Collective's Area Planning department facilitated new spring plantings throughout the LMA as part of its beautification efforts. When you venture outside this summer, take a moment to enjoy Longwood's beauty with new plantings brought into our landscape.
Building Tomorrow: Stay Updated on Longwood Collective Urban Planning Initiatives
CITY-FOCUSED TRANSIT INITIATIVES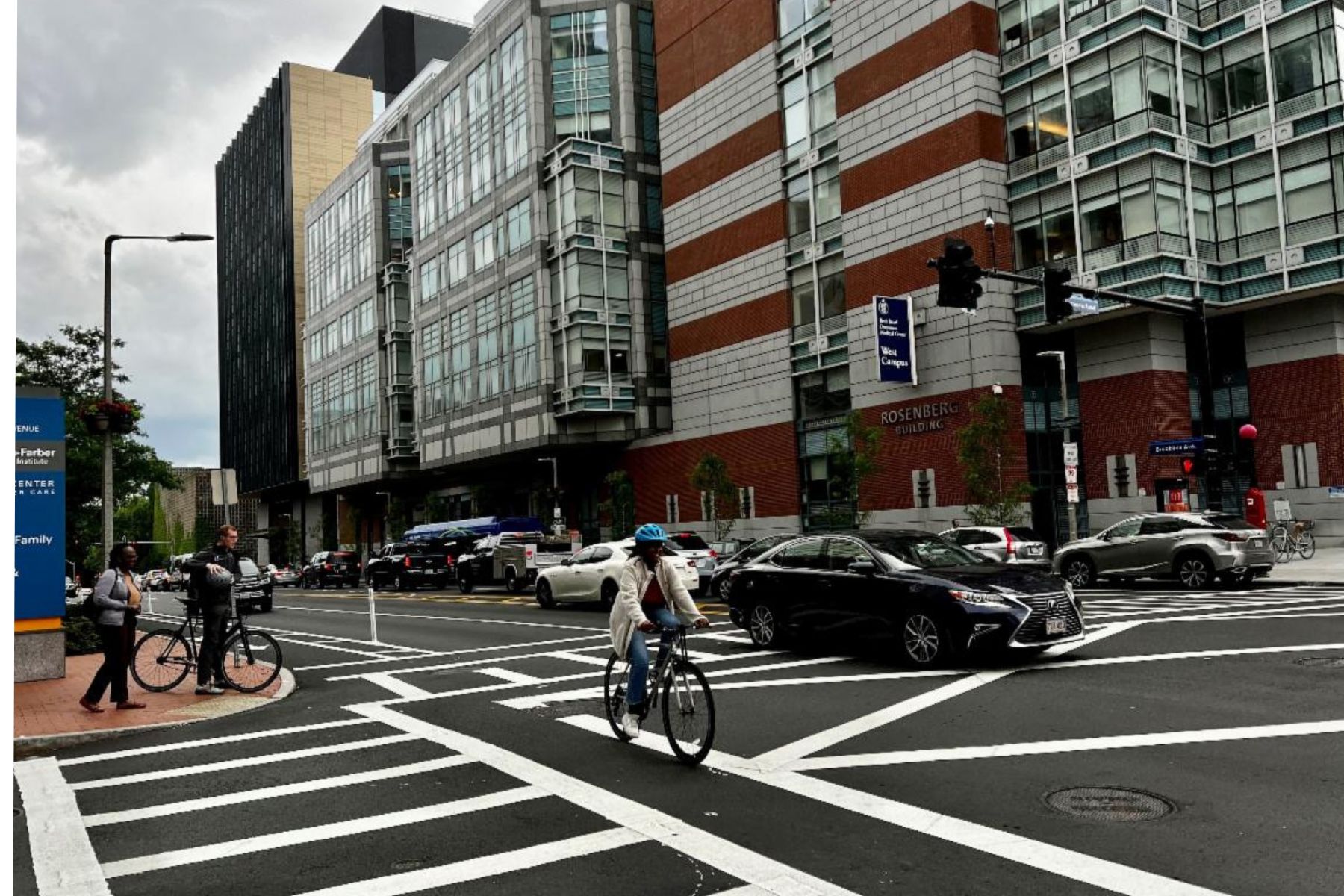 Brookline Avenue re-striped and repaved for bicyclists, people on foot and in buses:
After collaboration with Longwood area cyclists, work with traffic consultants VHB, the Boston Transportation Department and the City's Department of Public Works, the busiest section of Brookline Avenue was restriped and repaved based on designs developed by Longwood Collective. The City of Boston finished the repaving and restriping work and signage and flex posts in the outbound (from Boston) direction have been installed.
Prior to this repaving project, Brookline Avenue lacked bike accommodations on both sides of the road between Longwood Avenue and Riverway. Today, this busy section of the corridor includes a mix of shared lane markings, conventional bike lanes, protected bike lanes with flex posts and repainted MBTA bus and member shuttle stops and transition zones. This expansion of bike infrastructure will benefit nearly 500 daily cyclists who travel through this segment of Brookline Avenue.
Embrace the Summer Vibes: Step Outside//
Puppies, music, and fitness classes are back in Longwood!
You can expect free tai chi and yoga classes on Stoneman Centennial lawn, Wag Wednesday, and music every day.
For more information on locations, dates, and times, you can follow us on Instagram and Twitter or check out our website (longwoodoutside.org)
Member Spotlight: Fenway Community Health Center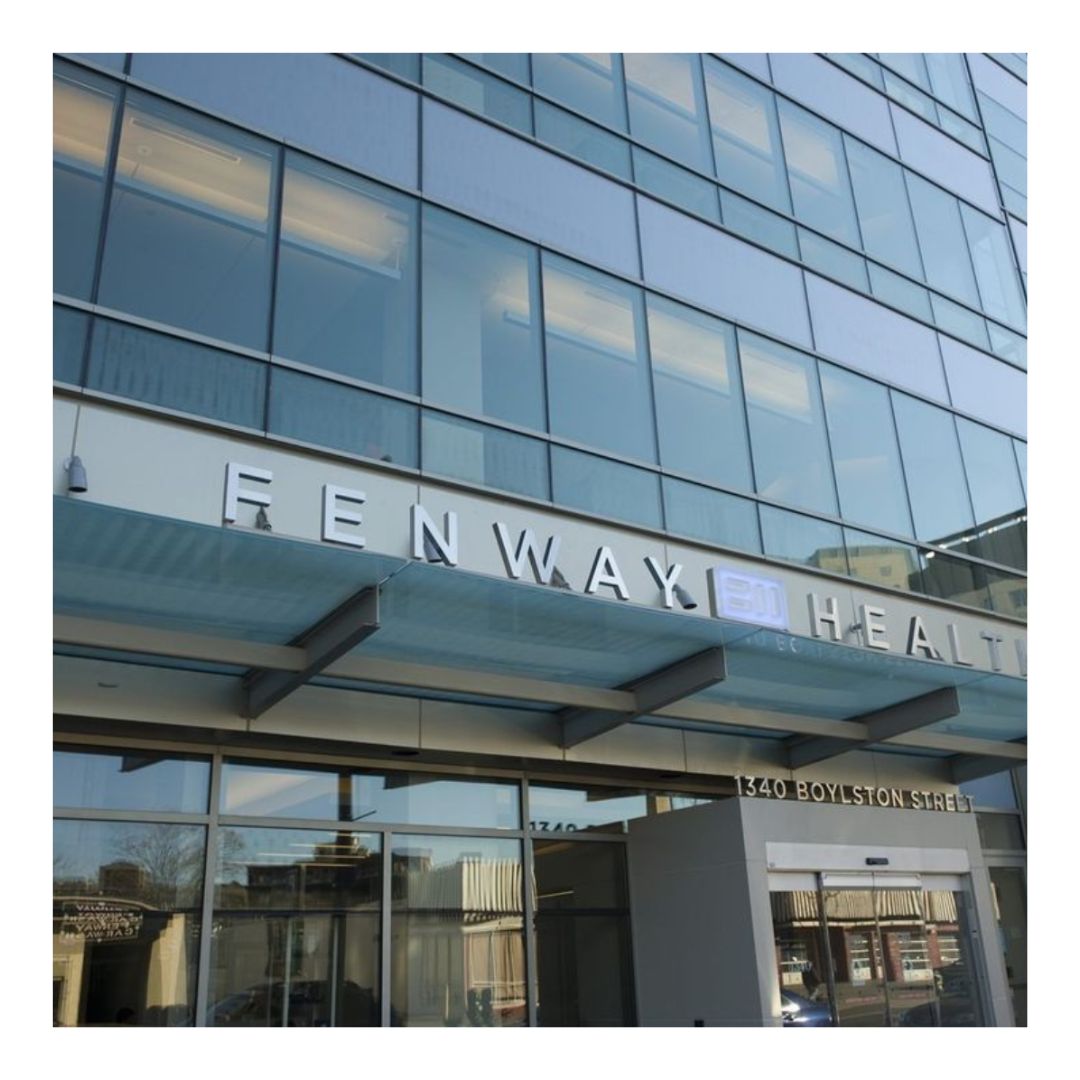 Since 1971, Fenway Health has been working to make life healthier for the people in our neighborhood, the LGBTQIA+ community, people living with HIV/AIDS and the broader population. Fenway was founded in 1971 as part of the free clinic movement by students who believed that "health care should be a right, not a privilege."
In its early days, Fenway was a drop-in clinic providing free blood pressure checks and STD screenings. Over the years, Fenway obtained permanent space and incorporated as a freestanding health center with a staff of one volunteer doctor, one nurse and one intake worker. Today, Fenway Health has a budget of more than $131 million, a staff of more than 700 and a patient population of nearly 40,000. It also remains a leading destination for confidential HIV counseling and testing in the state, proudly serving as the primary outpatient provider for HIV/AIDS care in New England. Their pioneering work and unwavering dedication have made Fenway a beacon of hope and a sanctuary for countless individuals seeking compassionate care and understanding.
Mark Your Calendar 
SUMMER IN THE LMA
About Fresh's FreshTruck is back in the LMA this summer with their mobile market on Tuesdays from 2 - 4 p.m. at 86 Avenue Louis Pasteur. Stop by and enjoy something fresh and affordable from their selection of fruits and vegetables.
Read the full June 2023 issue of the Longwood Happenings newsletter here.