Longwood Happenings July 2023

A Message From the President
Dear Longwood,
Last month, I had the pleasure of convening Longwood Collective Members and Directors for our first Annual Board Meeting under the Longwood Collective banner. 
During the meeting, I shared how Longwood Collective is leaning more heavily than ever before into our role serving as the chief planner, principal steward, and number one champion of the LMA. This has been done all while remaining steadfast in our
of driving collaborative solutions enabling Longwood to be an innovative hub of health care, research, and education. In the last year, that has meant that we've:
Rebranded our organization to be readily associated with our prestigious members and world-class neighborhood.
We've brought on board new talent with specialized skills in transportation demand management, shuttle services, placemaking, and field operations to meet the transportation and quality-of-life needs of a multi-modal district with a high concentration of employees, students, patients, and visitors. 
We've guided responsible growth within Longwood by providing technical analysis on large-scale projects like the Simmons residential campus.
We've begun modernizing our assets to better support the commuters of Longwood by rehabilitating the first wave of shuttle
buses to extend their useful life and implementing automatic passenger counting technology to improve the information we gather and the decisions we make to meet passenger demand.
Through all of this, our focus has been on making an impact through our work for the benefit of our member institutions and in service to our community. As we look towards the future, we are challenging ourselves to be innovative in our work, set objectives that reinforce our values, and position our organization to lead in the next 50 years of its existence.
Thank you for your continued support.
Sincerely,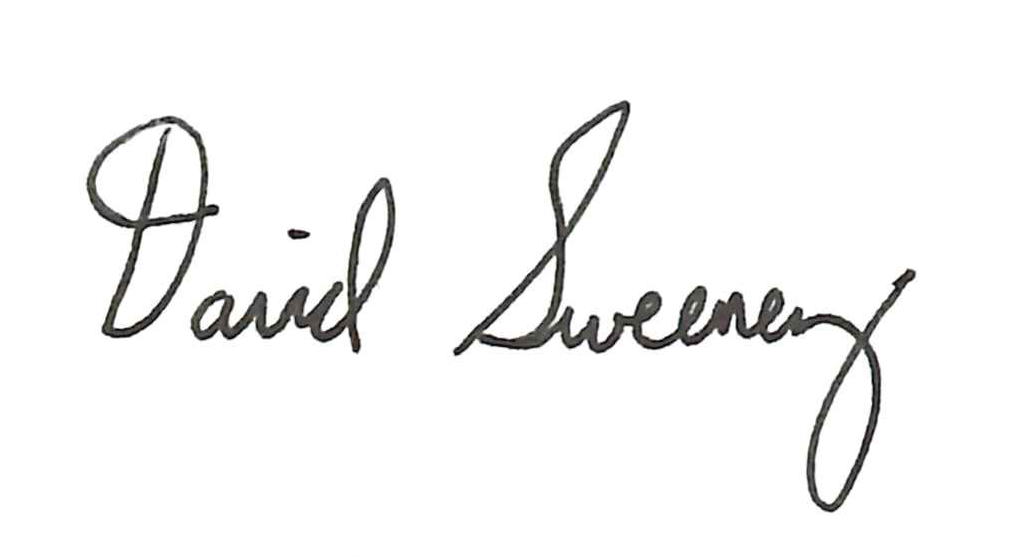 In Photos: Joint Annual Meeting of Members and Directors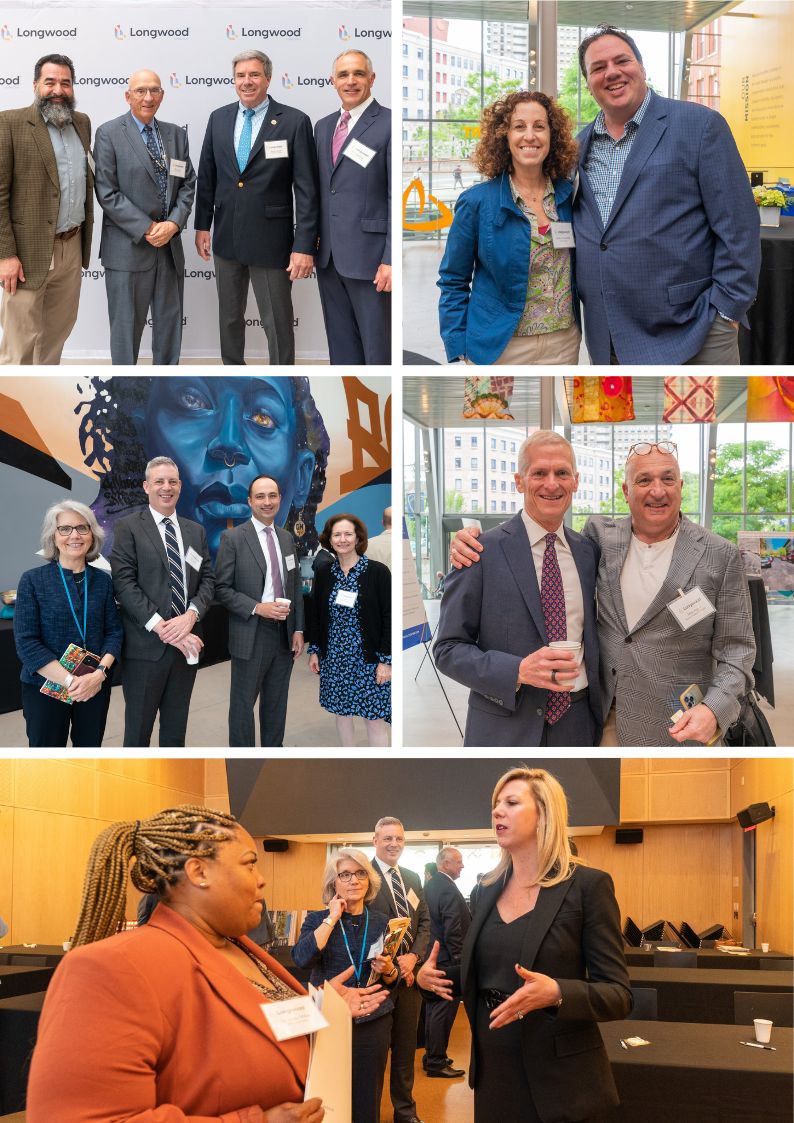 Thank you to all Board of Directors and Members who attended last month's Joint Annual Board Meeting. A special thanks to Kendalle Burlin O'Connell, Esq. of MassBio for joining us to speak about the synergy between the medical and academic institutions of Longwood and the biotech sector and MASSART for hosting us.

Fenway Multi-Use Path Update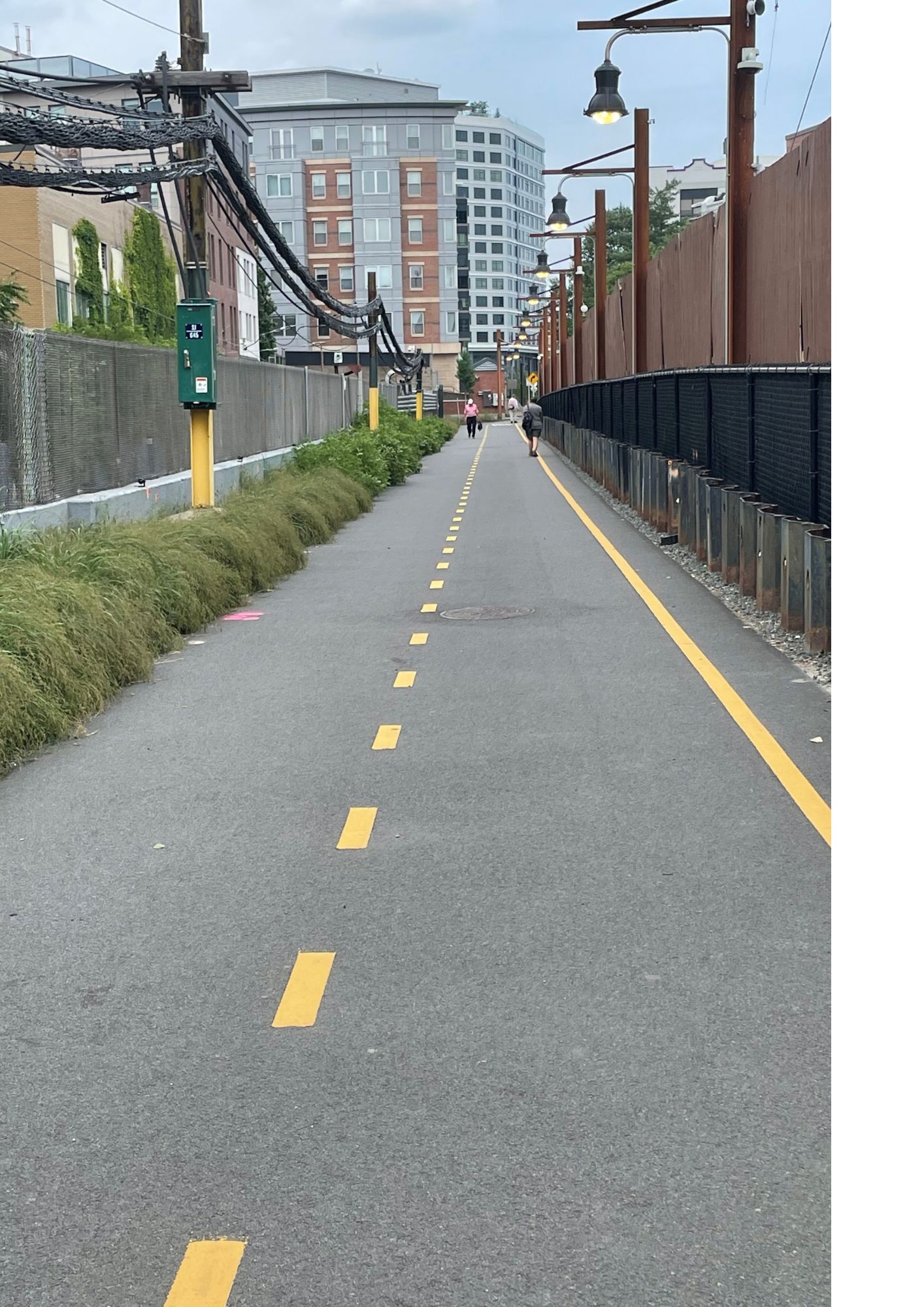 Construction of Phase II of the Fenway Multi-use Path has finished. This section of the pathway establishes a connection between Miner and Fenway Station and is currently accessible for public use.
Phase III aims to extend the path from Fenway Station to the Emerald Necklace path in Brookline. Learn more about the project.

LMA Members Join MassDOT Board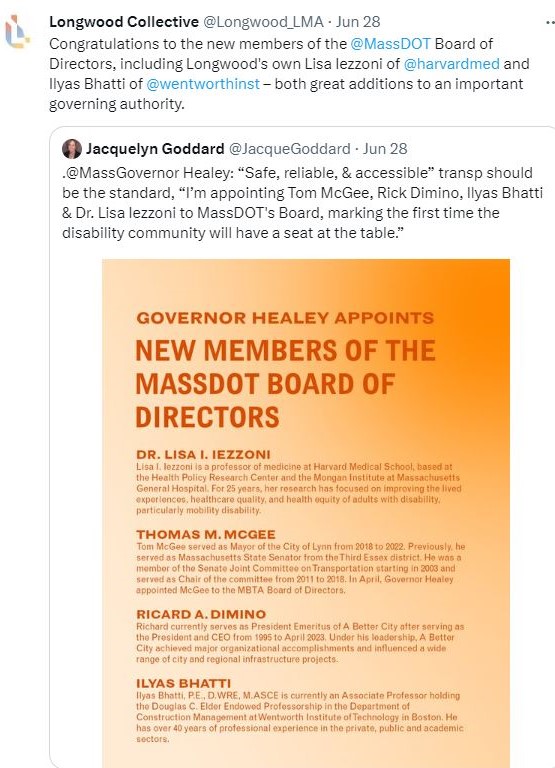 Summer in the LMA
Bands on Blackfan made a triumphant return on June 29th after a two-year hiatus, and it was an absolute blast! The LMA came together to enjoy a fantastic event with food from various food trucks and captivating performances by talented live musicians. Join us throughout the rest of the summer with Bands on Blackfan next Thursday, July 20th at the next event!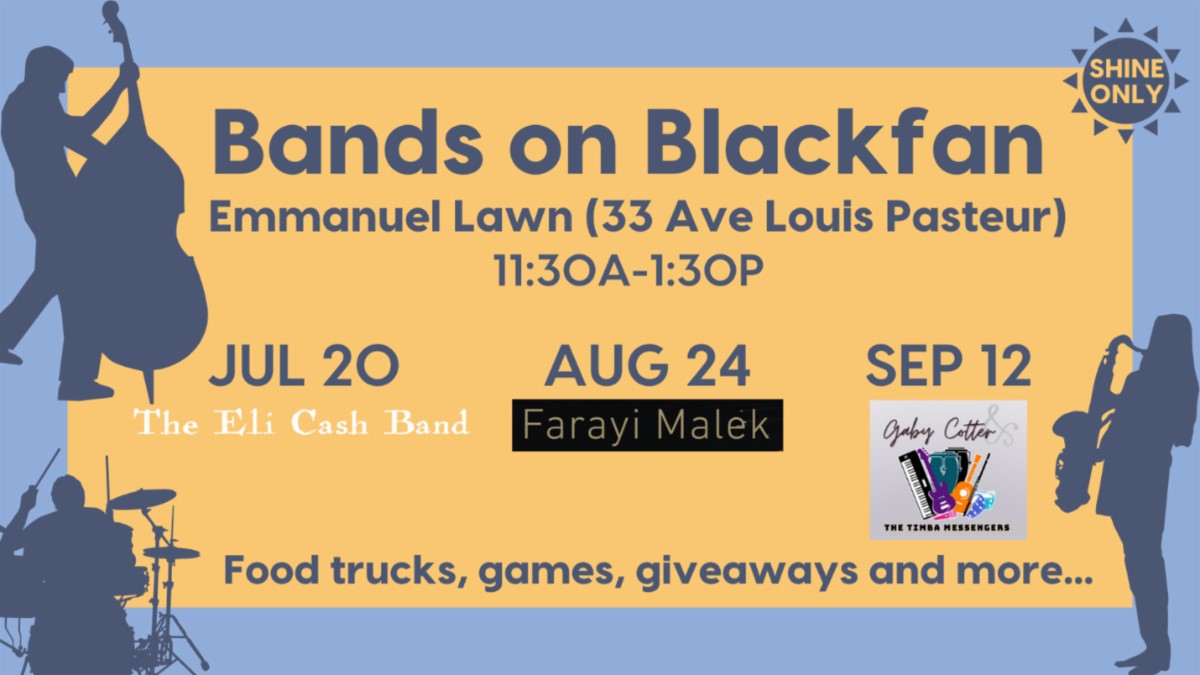 Read more about Bands on Blackfan and the Outside// program here. And follow us on social media to stay updated on the latest information!

Brookline Community Foundation, in partnership with The Emerald Necklace Conservancy, is hosting the first-ever Brookline Community Parkfest at Olmsted Park. Participate in a fun-filled day outdoors featuring free performances, family-friendly activities, vendors, games and more, on Saturday, July 29.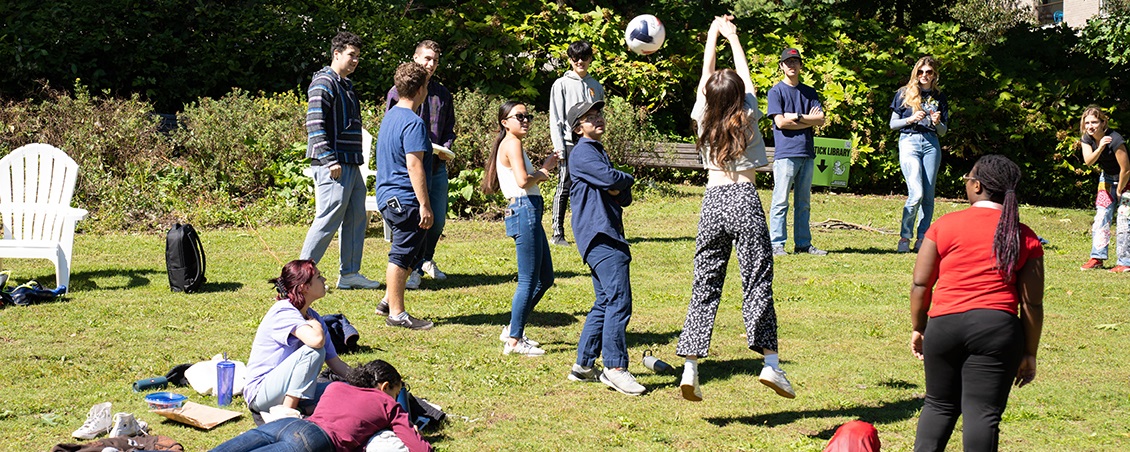 This event is free and open to all, with a rain date on Sunday, July 30. Find out more.

Happening Every Week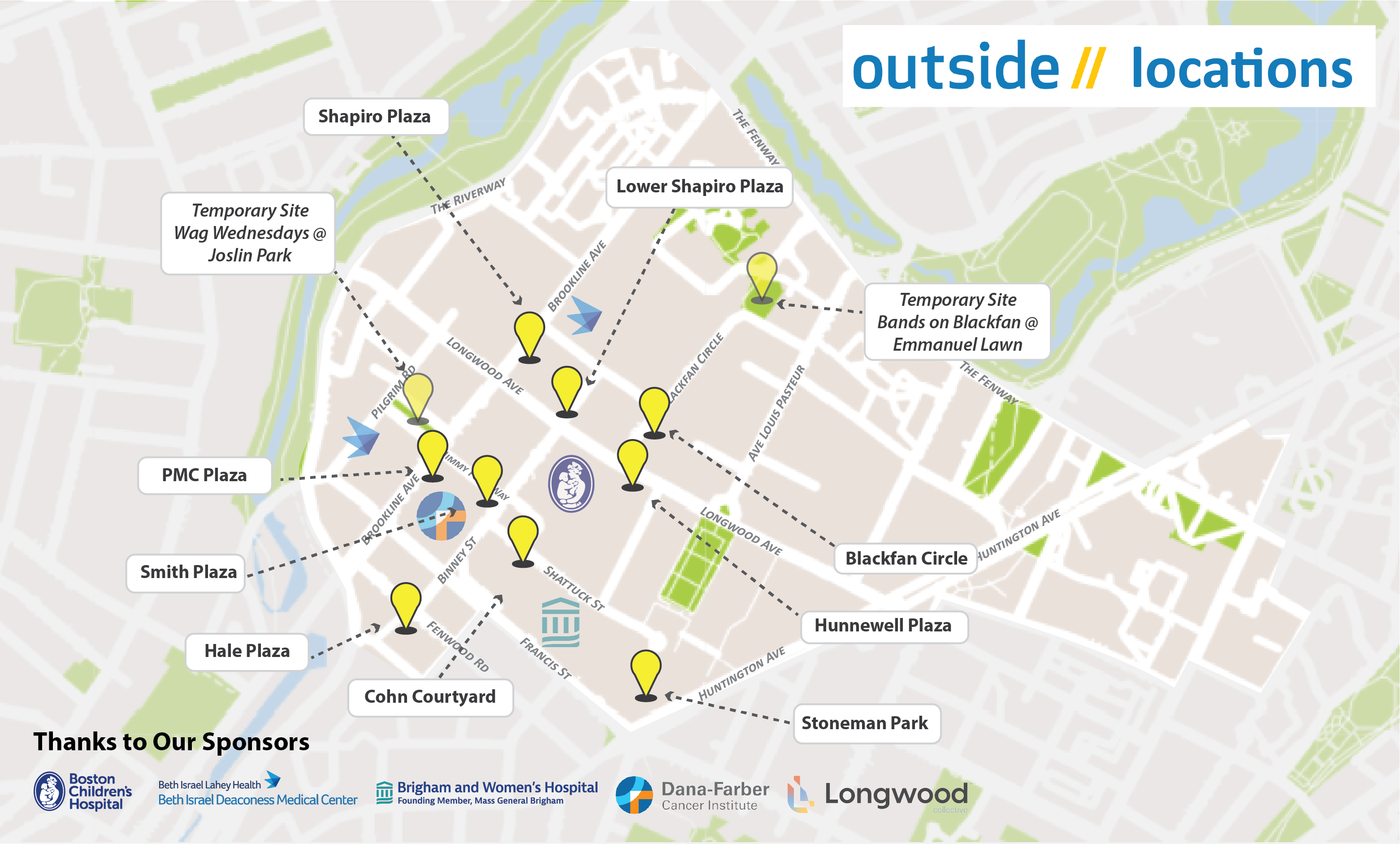 Exciting things are unfolding in Longwood every week this summer with Outside//. Check out what's in store: fitness classes, live music, food trucks, adorable puppies, and more! Swing by one or more sites open in the area.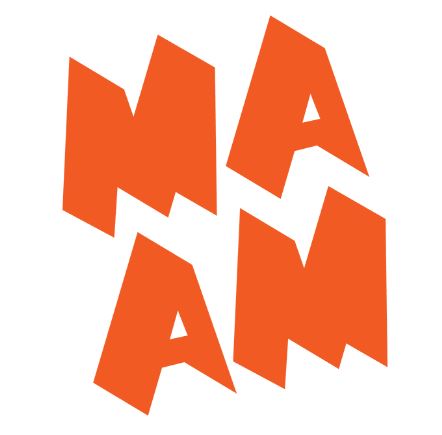 Join the MassArt Museum (MAAM) for outdoor fun this season! Art on the Plaza, their popular warm-weather series for all ages, continues on Thursday, July 20. Savor the summer during an evening of live music featuring the Veronica Robles All-Women Mariachi Band and playful, hands-on activities for all ages. Create a paper lantern to illuminate the night and cool down with a signature mocktail and ice cream novelties.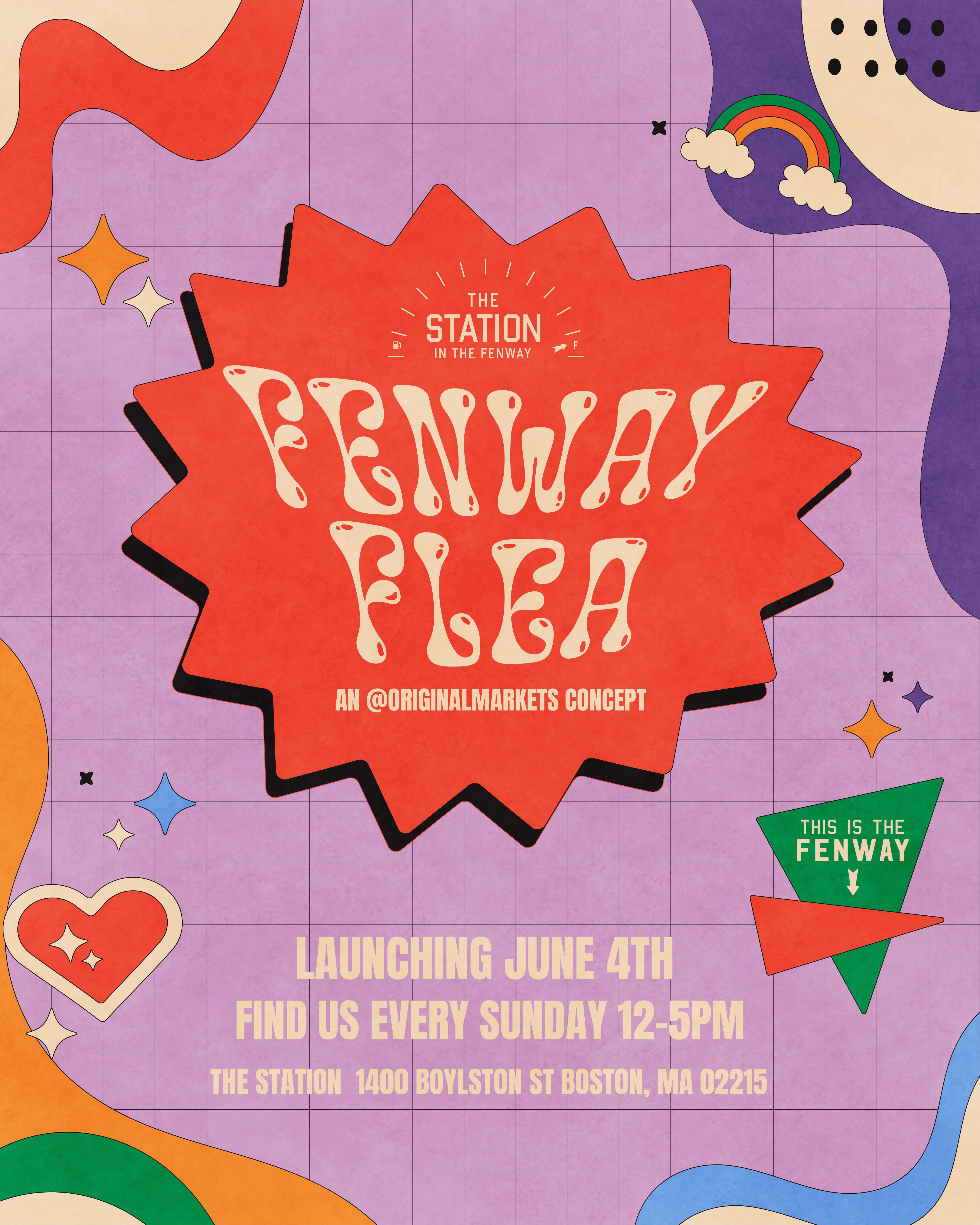 The Fenway's favorite outdoor market is back! Stop by every Sunday for Fenway Flea, presented by Original Markets, and discover 30+ small businesses, featuring a mix of vintage clothing, jewelry, art, records, and more, as well as pop-ups from mochi donut connoisseur Pon de Joy and Boston's favorite mobile Italian Ice Car, the Slushy Lady.
Check out the Fenway Flea website.

Upcoming Service Changes to the MBTA
Green Line
B Branch:
Service will be suspended between North Station & BU East, July 15 - 16, to allow for Tunnel inspections. Shuttle Buses will be available between BU East and Copley/Back Bay. Riders can use Orange Line for alternate service downtown.
Shuttle buses will replace train service between BC and Kenmore from July 17 - 28 for track and tie replacement work.
C Branch:
Service will be suspended between North Station & Saint Mary's, July 15 - 16, to allow Tunnel inspections. Shuttle Buses will be available between Saint Mary's and Back Bay. Riders can use Orange Line for alternate service downtown.
D and E Branches:
Service suspended between North Station and Fenway (D Line) and North Station and Heath Street (E Line) July 15 - 16, for Tunnel inspections.

D Line Passengers can board the C Branch Shuttle Bus at Beacon Street @ Park Drive for service to Back Bay, and the Orange Line for service to downtown.

E Line Passengers can use the #39 bus for alternate service from Health Street to Back Bay, and the Orange Line for service downtown.

Sumner Tunnel Closure
The Sumner Tunnel will be closed from July 5, 2023, until August 31, 2023. The Massachusetts Department of Transportation (MassDOT) has developed an array of alternative travel options, including: free trips on the MBTA Blue Line for the duration of the tunnel's closure; free and reduced cost water ferry options, including a free East Boston ferry a new ferry service between Lynn and Central Wharf; reduced Commuter Rail fares; reduced parking costs at MBTA and Commuter Rail parking facilities; and additional options for travelers to and from Logan Airport.
For additional details, check out the options here and #DitchTheDrive!  

Bike Longwood
Bringing the bike shop to the district!
This past spring, Longwood Collective tried something new; launching our bike tune up series, Bike Longwood. This program gives the employees and students of our member institutions the ability to schedule, in advance, FREE 15-minute bicycle tune ups while at work/school. Mechanic services are provided by Landry's Bicycles and entail basic maintenance like checking components, pumping up tires, and lubricating parts. Thanks to this programming, we have work alongside Landry's to service 350 bicycles since April and we want your bike to be next!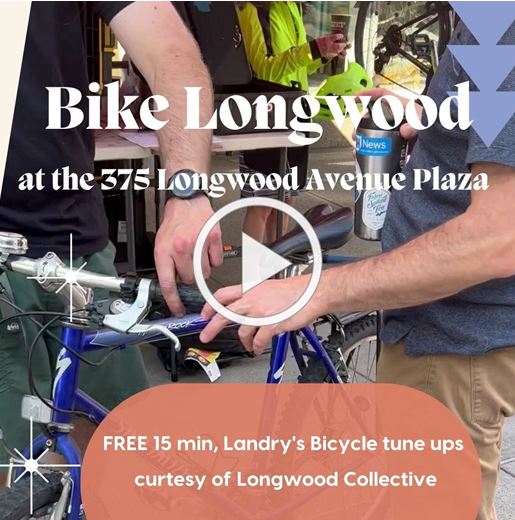 Upcoming dates include:
Thursday August 10

@ Beth Israel Shapiro Plaza on

Thursday August 17

@

375 Longwood Avenue Plaza

Thursday, September 14

@

375 Longwood Avenue Plaza

Thursday,

September 21 @ 375 Longwood Avenue Plaza

Thursday

, September 28 @ 375 Longwood Avenue Plaza

Stay Safe in the Summer Heat: Sign up for AlertBoston to be notified when Mayor Wu declares a heat emergency this summer and visit boston.gov/heat for additional heat safety information.

A Look Back at National Bike Month in the LMA: This past May, Longwood Collective celebrated National Bike Month by hosting our Longwood Medical Area Bicycle Challenge. Through the month of May, and especially during National Bike Week (May 15 - 21), we encouraged our community to incorporate bicycling, in whatever way possible, into daily activities. In tandem with the Challenge, Longwood Collective launched our Bike Longwood tune up series where we are hosting bike tune up's from spring through fall. We also hosted an E-bike Demo day at Beth Israel, an ice cream social and a special bike breakfast on May 18th! This year, 94 participants collectively logged 2,815 miles over the course of 712 trips. 
Many prizes were awarded for different categories. A special round of applause goes to the following three member institutions for winning in the category of tops miles per employer; each respectively winning "sweet" rewards from loved local ice cream institution, JP Licks. Thanks to all who participated!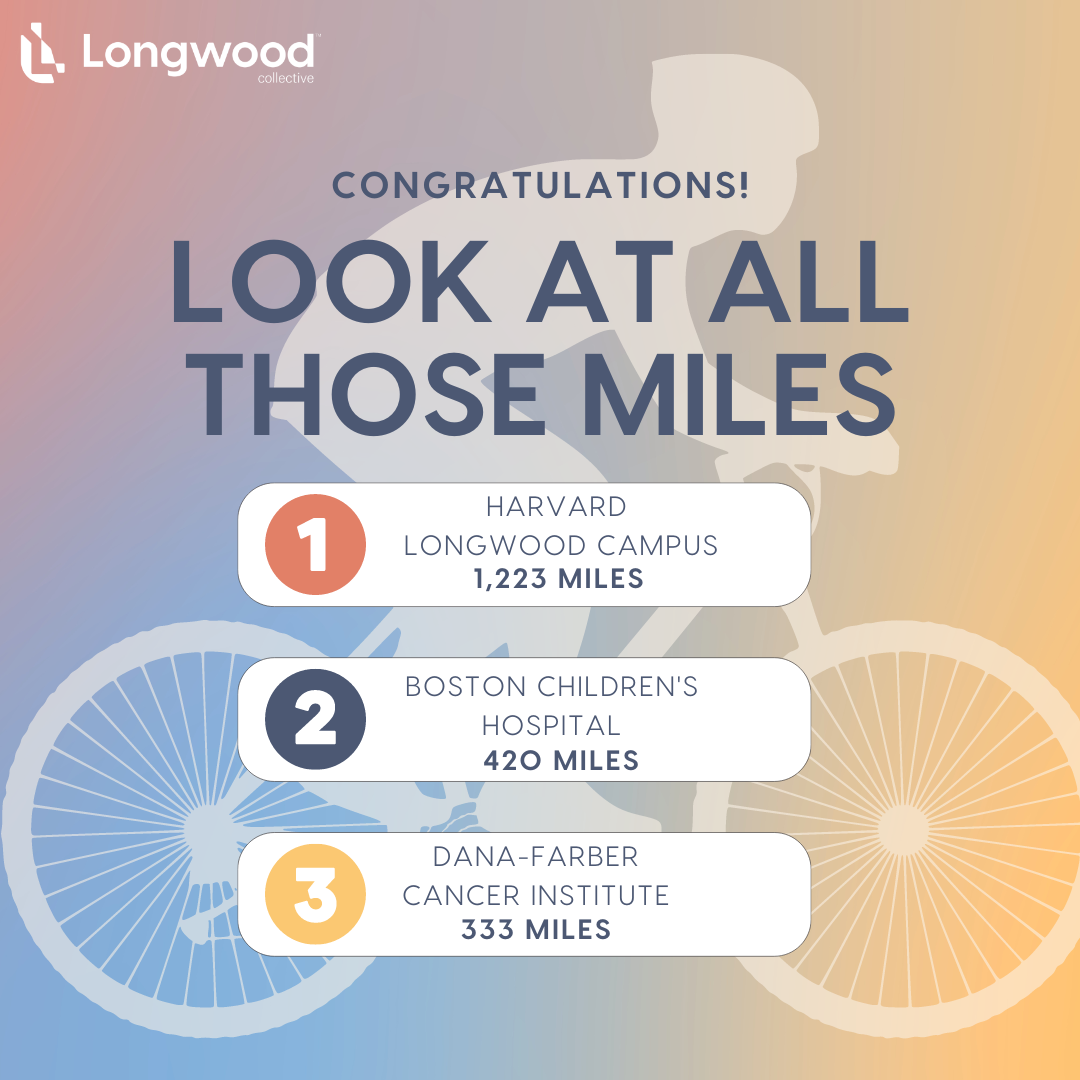 Read the full web version of the July 2023 Longwood Happenings newsletter here.