Longwood Collective, MBTA Restore Healthy Trees Along Huntington Avenue
BOSTON – As part of its work in making the Longwood Medical and Academic Area (LMA) greener and healthier, the Longwood Collective together with its partners at the MBTA today announced the successful installation of 12 new healthy and appropriately mature Armstrong Maple trees along the Huntington Avenue MBTA median. Longwood Collective coordinated the tree planting with the MBTA to occur earlier this month while MBTA Green Line tracks along Huntington Avenue were closed for upgrades.
"With a vision to make Longwood the most desirable place to work, learn and heal, the Longwood Collective works hard to build trusted relationships, create resourceful solutions, and deliver excellence," said Longwood Collective President and CEO David Sweeney. "We are proud to have worked with the MBTA since 2010 to maintain the trees on Huntington Avenue, which has been a great partnership resulting in a greener environment that is cooler in the summer, reduces air pollution, and provides an appealing aesthetic seasonally."
The new trees installed are columnar in shape to fit in the narrow space along the median and replace the 12 dead Armstrong Maple that were removed. Most of the original trees were installed in 1998-99 and were healthy for more than 20 years, a reasonable timeframe for an urban street tree that is subject to harsh conditions. As part of the replacement project, undesirable soil was replaced with a premium quality loam. Longwood Collective and the MBTA, together with contractors, are coordinating for the ongoing care and maintenance of the trees.
"Not only do our surges allow us to positively impact riders, but allows us to improve neighboring communities the Green Line serves" said Chief of Capital Transformation Angel Peña. "Longwood Collective has been a great partner over the past four years and the Green Line Transformation team and MBTA look forward to future collaboration as we continue to improve the system for all riders."
Before photo of the dead trees along the Huntington Avenue median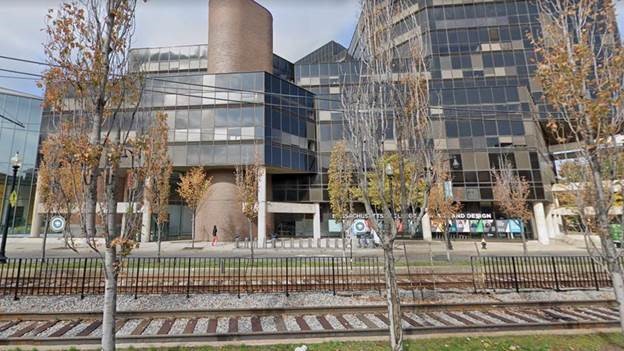 After photo of the newly installed trees along the Huntington Avenue median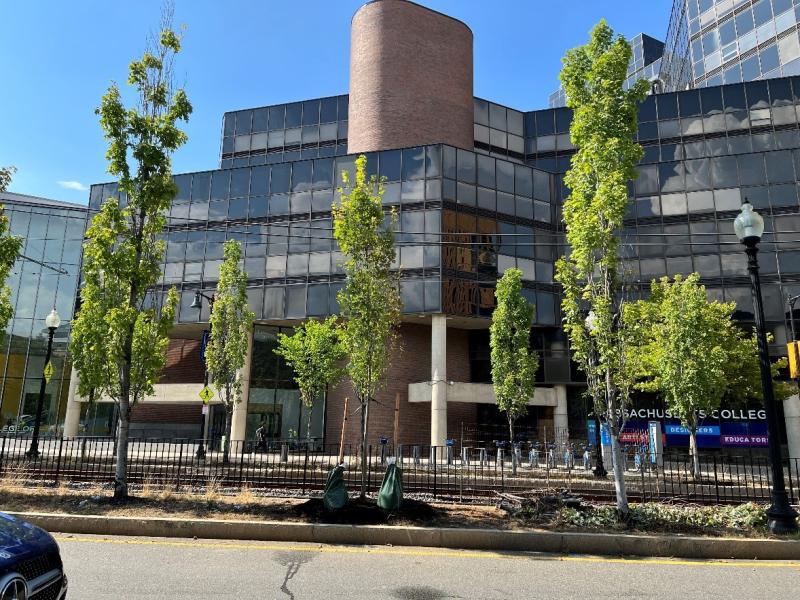 As a health-focused community, this effort is just one of the many ways that Longwood Collective and its members have prioritized sustainability within the LMA. Other efforts include managing the LMA Beautification program, which involves installing and maintaining 58 seasonal planters, 164 hanging baskets, 900 bulbs, over 3,500 perennials, and tending to 125 trees and 67 shrubs. In addition, Longwood Collective operates a robust, free outdoor placemaking program with sites that feature music, games, books, food trucks, dogs, fitness classes, and more. On behalf of the community, the Longwood Collective also owns and maintains solar-powered trash compactors, recycling bins, directional and street name signs, and park benches to improve the overall outdoor experience for employees, students, patients, visitors, and the community at large.